Welcome to the FORMED Market
Your personal digital faith library.
---
Welcome to the
FORMED Market
Understand, Live and Share the Catholic Faith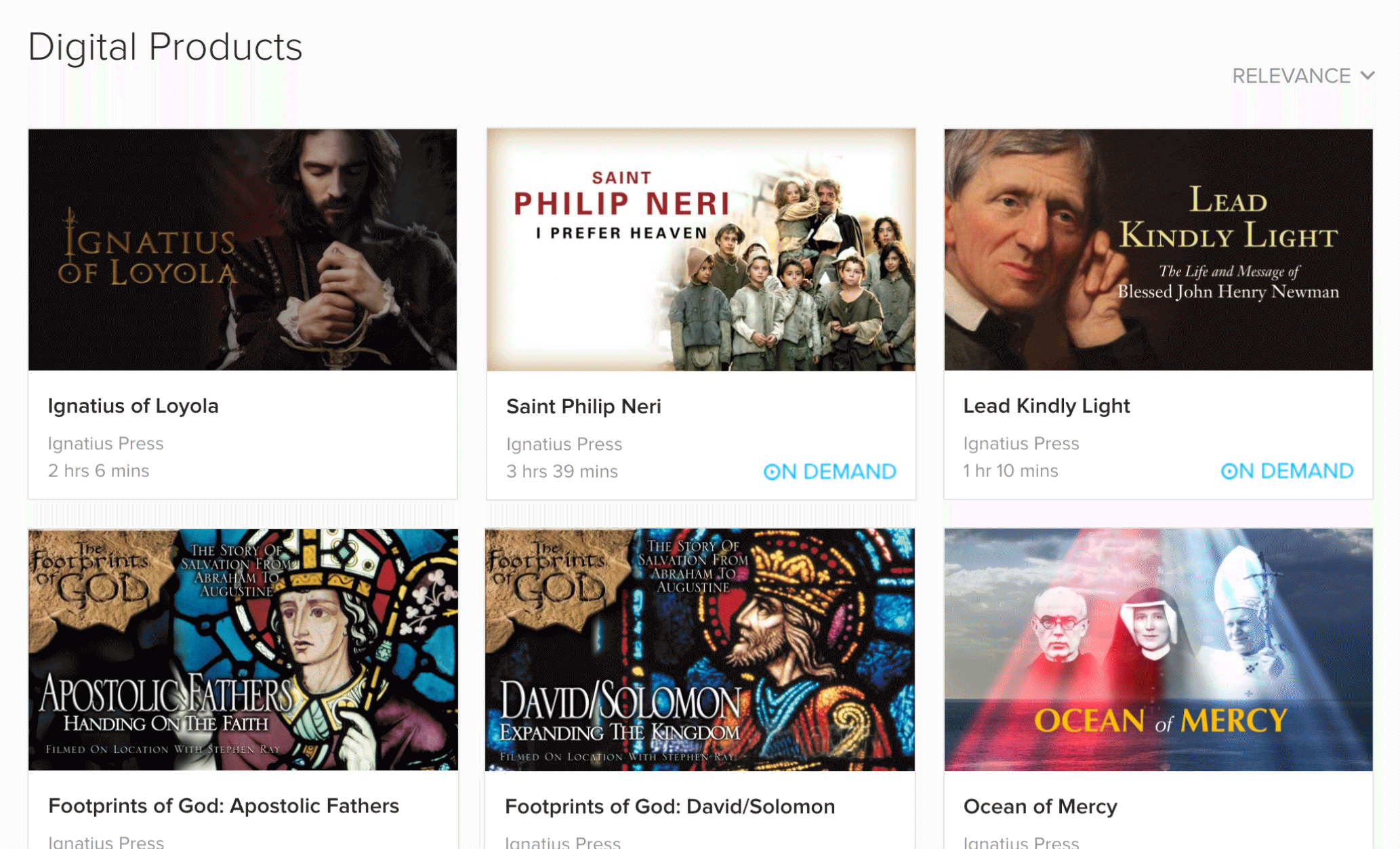 Easily see what's new by viewing the On Demand indicator.
More Great Catholic Media
In the new FORMED MARKET, you will discover an extended library of new video and audio programs not currently available with a FORMED On Demand subscription. Now you can easily access even more life-changing content!  All items are available to purchase or rent à la carte, so you can create a personal collection of your favorites like the Brother Francis video series, the acclaimed Augustine Institute Radio Theater Series, or a huge assortment of audio books and ebooks!
Why do Market Items Cost Money?
While we continue to add great new items to FORMED On Demand, many resources cannot be made available on a subscription service due to contractual limitations, and are only available for rental or purchase. So, in order for us to offer these items to our customers we needed to create a new type of service. Think of it as the difference between what is available to stream on Netflix versus what's available to purchase or rent on iTunes.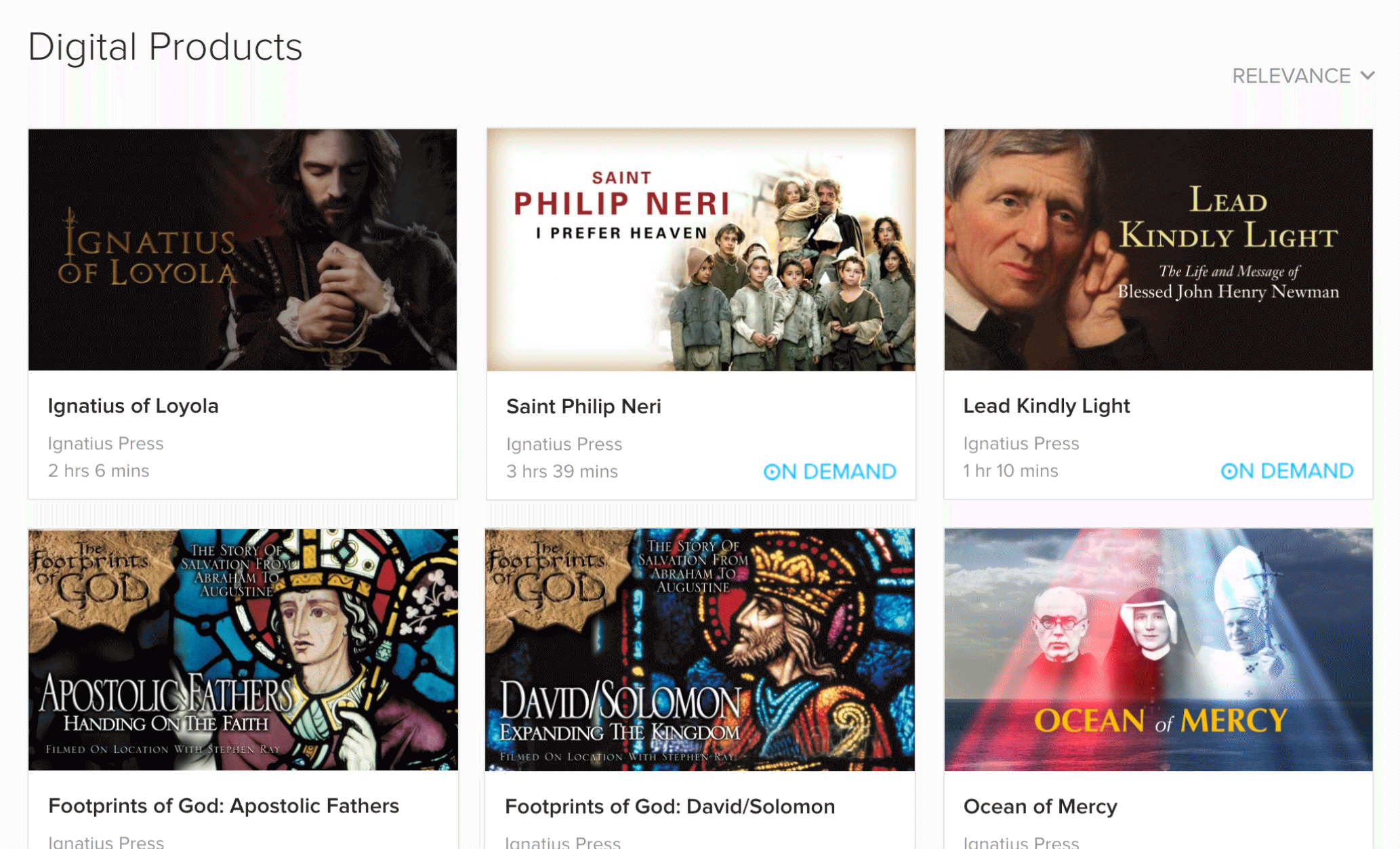 Easily see what's new by viewing the On Demand indicator.
---
Access and download content using the FORMED App
Now You Can Purchase, Rent & Download.
Enjoy uninterrupted access to thousands of entertaining and inspiring audios, movies and study programs. Taking a flight? Bad wifi? Want to avoid cellular data charges? All purchases and rentals in your market library are available for download and playback using the FORMED Mobile apps. In addition, with any credit plan membership, FORMED users gain the ability to download and enjoy Offline Playback of On Demand content!
---
Members Save & Enjoy Offline Playback
Join one of the Credit Plan Memberships and enjoy significant savings on purchases in the market. There are a wide range of monthly and annual plans to fit every budget. Members also enjoy other benefits including Special Limited Time Offers that can be found on the Market homepage.  As a special bonus our On Demand subscribers will get Offline Playback capabiity at no additional charge when they become a Credit Plan Member!